Apgar Visitors Center Webcam
Glacier National Park, Montana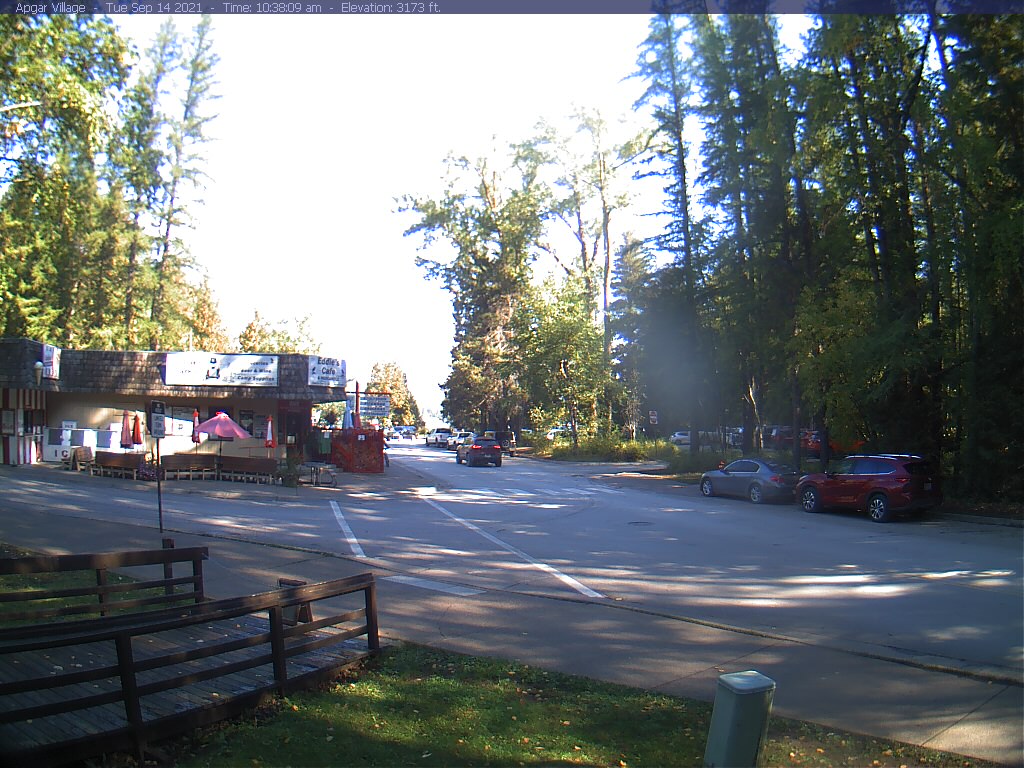 The Apgar Visitors Center webcam is located near the West entrance of Glacier National Park in Montana. For many, this is the first place they visit when they arrive at Glacier National Park from the west entrance of the park. The Apgar Village is one of the main villages in Glacier National Park . The villge is located on the west side of the park about one mile in from the West Entrance. The village has a campground, a general store, and a large gift shop. The Red Jammer bus tours on the Going-to-the-Sun Road begin at the Apgar Village.
Apgar Village takes its name from Milo Apgar, an early settler to Lake McDonald. In the 1890s, Apgar along with Frank Geduhn and Charlie Howe built homes at the lower end of the lake with the intention of farming the area. Farming proved impractical, so they and other settlers quickly became involved in servicing tourists visiting the park. As these services increased, the village that grew up around them gained the name Apgar.
Apgar Village also has two small hotel buildings, operated by the same company. Apgar also has its own boat launching ramp, and a boat rental dock on its portion of Lake McDonald. There is a gift shop and a great ice cream stand. A wonderful pebble beach is available for wading or launching a canoe or kayak on the glacial lake. Apgar Village is a short drive from the Lake McDonald Lodge. View the daily bustle at the village from this Montana webcam. The Going to the Sun Road is opens late June or into July and closes near the end of September or early October. Entrance to Apgar remains open year round.
See More Glacier Park Webcams
More Montana Webcams
admin
Apgar Mountain Glacier National Park Apgar Mountain lies at the southwest boundary of Glacier Park. Atop the mountain is fire tower. A hiking trail leads to the top. From the top, the view of [...]
admin
Downtown Whitefish, Montana Whitefish Webcam Enjoy the webcam view of downtown Whitefish, Montana. Winter Skiing Known for its excellent winter skiing, Whitefish Montana is the ideal winter destination.  Located in the Northwest [...]