Many Glacier Webcam
Glacier National Park, Montana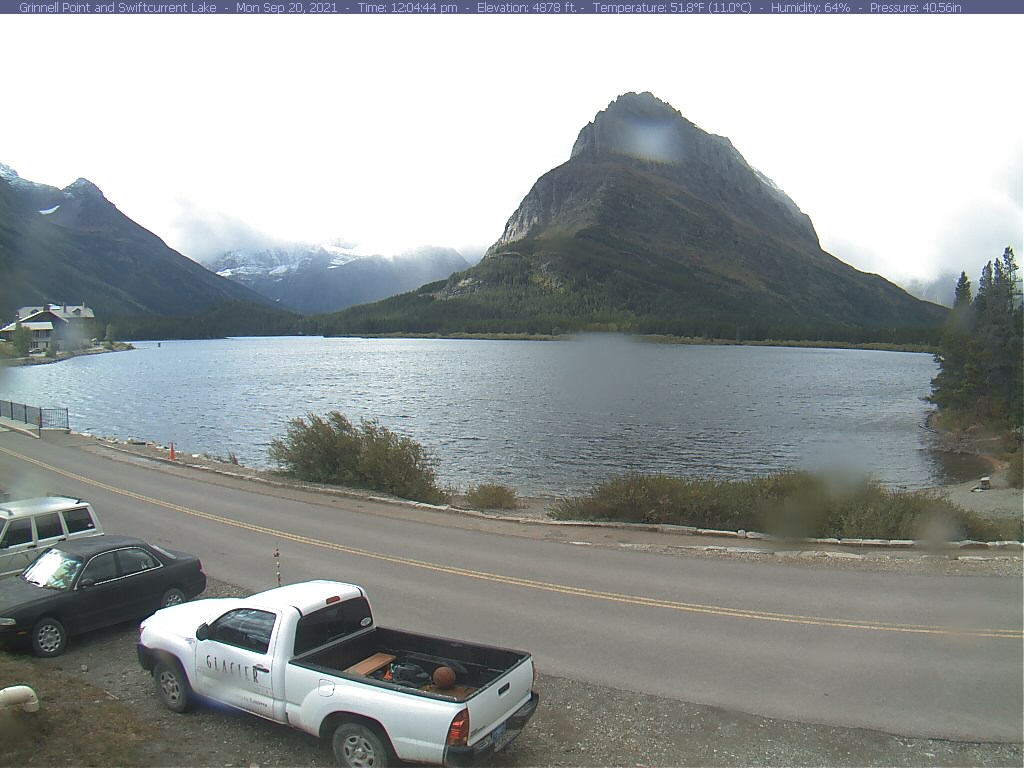 Big Sky Country
The Grinnell Point and Swift Current Lake webcam are located on the eastern side of Glacier National Park. Visit the park in the summer to access the numerous hiking trails and travel the Going-To-The-Sun Road. Visitors come to the Park from all over the world to take in the breathtaking scenery.
There isn't a view much better than this. Swiftcurrent Lake provides the perfect setting to the mountains that loom in the distance. Dominating the view is Grinnell Point with Mount Gould to the left and Swiftcurrent Peak to the right. In between Grinnell Point and Mt. Gould is the cirque where Grinnell Glacier lies. One of the most popular hikes in the park is the trek to Grinnell Glacier. That trail typically opens in mid-July. Opening sooner are the hikes to Red Rock Falls, Iceberg Lake, Apikuni Falls, and Cracker Lake. Many Glacier is a hiker's paradise. – National Park Service
Best Time of Year To Visit
Visit this glacially carved region June through October.
Visiting Glacier Park
Known for its breathtaking scenery, Glacier Park hosts more than a million visitors a year. There are several entrances into the Park. On the west side, access at West Glacier and Polebridge, Montana. On the east side, access the park at East Glacier and St Mary. Highway 2 / Marias Pass travel through the Park and offers incredible vistas.
The Going-to-the-Sun Road travels through the park and crosses the Continental Divide at Logan Pass at an elevation of 6646′. The road is narrow and winding with hairpin turns. In normal years, the road is open June until October.
See more park webcams here.
See More Glacier Park Webcams
More Montana Webcams
admin
Apgar Mountain Glacier National Park Apgar Mountain lies at the southwest boundary of Glacier Park. Atop the mountain is fire tower. A hiking trail leads to the top. From the top, the view of [...]
admin
Downtown Whitefish, Montana Whitefish Webcam Enjoy the webcam view of downtown Whitefish, Montana. Winter Skiing Known for its excellent winter skiing, Whitefish Montana is the ideal winter destination.  Located in the Northwest [...]